Patch 8.1: Der neue Build 28366

Patch 8.1: Der neue Build 28366
Ich der vergangenen Nacht spielten die Entwickler von World of Warcraft überraschenderweise den brandneuen Build 28366 auf die derzeit noch immer laufenden öffentlichen Testserver von Patch 8.1: Tides of Vengeance auf und erweiterten diese allen Spielern offen stehende Testphase auf diese Weise erneut um eine Reihe von Änderungen. Dabei beinhaltete dieser neue Build für den PTR unter anderem neue Modelle für die Geister von World of Warcraft, ein neues Mount für die Schlacht um Dazar'alor, zwei neue Ladebildschirme, die neuen Azeritgegenstände mit einem weiteren Ring und einige Klassenänderungen. Genauere Informationen zu den Auswirkungen dieser neuen Spielversion findet ihr weiter unten in diesem Artikel.
Zwei neue Ladebildschirme:
Ein neues Mount:
Das neue Reittier

Glacial Tidestorm kann bei der mythischen Version von Jaina Prachtmeer in der Schlacht um Dazar'alor droppen.
Neue Modelle für Geister:
Die neuen Azeritgegenstände:
Mit diesem Build haben die Entwickler die neuen Azeritgegenstände in Patch 8.1 eingebaut. Diese Gegenstände besitzen einen zusätzlichen äußeren Ring, der bei den meisten Klassen des Spiels sechs spezialisierungsspezifische Azeritkräfte (2 pro Spezialisierung) beinhaltet. Druiden sollten in diesem Ring acht Kräfte besitzen und Dämonenjäger sollten in diesem Ring auf vier Auswahlmöglichkeiten stoßen.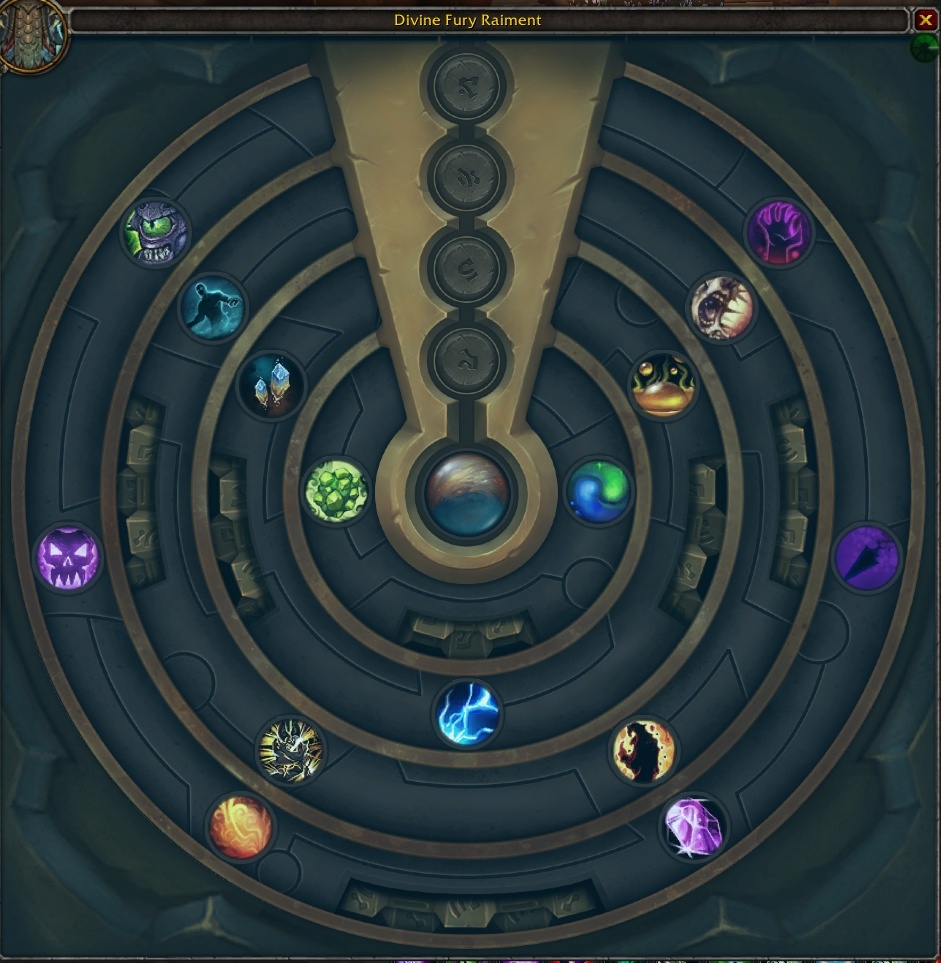 Neue Grafiken für die Kriegsfront:
Änderungen an Azeritkräften:
Death Knight
Druid
Paladin
Rogue
Klassenänderungen:
Death Knight
Demon Hunter
Monk
Paladin
Priest
Rogue
Shaman
Warlock
Warrior